4 th edition of Action Tiger launched
SHARE THIS ARTICLE:
Delhi, Jan 29, 2019: Wildlife Trust of India and International Fund for Animal Welfare proudly released one of the magnificent publications, the "Action Tiger" which is a compilation of the National Tiger Action Plans (NTAPs) of 13 Tiger Range Countries (TRCs).
Wildlife Trust of India's (WTI) association with Global Tiger Forum (GTF) began in 2005 and our commitment to boosting the population of tigers across the global range continues to be strong. Every three years GTF organises its General Assembly meeting and this year we took the opportunity to release the "Action Tiger".
The publication provides the stakeholders with an insight into the respective conservation needs and priorities to be used effectively as a guiding tool for the implementation of the conservation intervention and monitoring programs. This will finally lead to reach the goal of increasing the tiger populations by 50 per cent by 2022.
Action Tiger serves as a fundamental blueprint through which all the tiger range countries can continue to combat poaching and implement effective programs to preserve vital populations and protect their habitats. The 4th edition of Action Tiger is the result of dedicated collaboration between Governments as well as the international conservation and animal welfare communities to share both a deep understanding of the issue per se and the requirements for seeing tigers thrive once again.
Such cooperation to date has led to a positive increase in the tiger population in various tiger range countries and serves as proof that collaboration yields action which in turn leads to positive results. The 4th edition of the book has been updated with Tiger Action Plans of Nepal, Bangladesh and Bhutan. The book was released by Dr Harsh Vardhan, Hon'ble Minister of Environment, Forests & Climate Change on 29th January, 2019 during the 3rd Stocktaking Conference of GTF which being collaboratively being organised by National Tiger Conservation Authority (NTCA), WTI, GTI and WWF-India.
The document presents the strategic and planned efforts of the TRCs to safeguard and conserve the majestic animal and its habitat in their respective countries. The event was marked by the participation of 11 of the 13 tiger range counties, senior officers of the Ministry, State Forest Departments, International and national civil societies and institutions working in tiger conservation.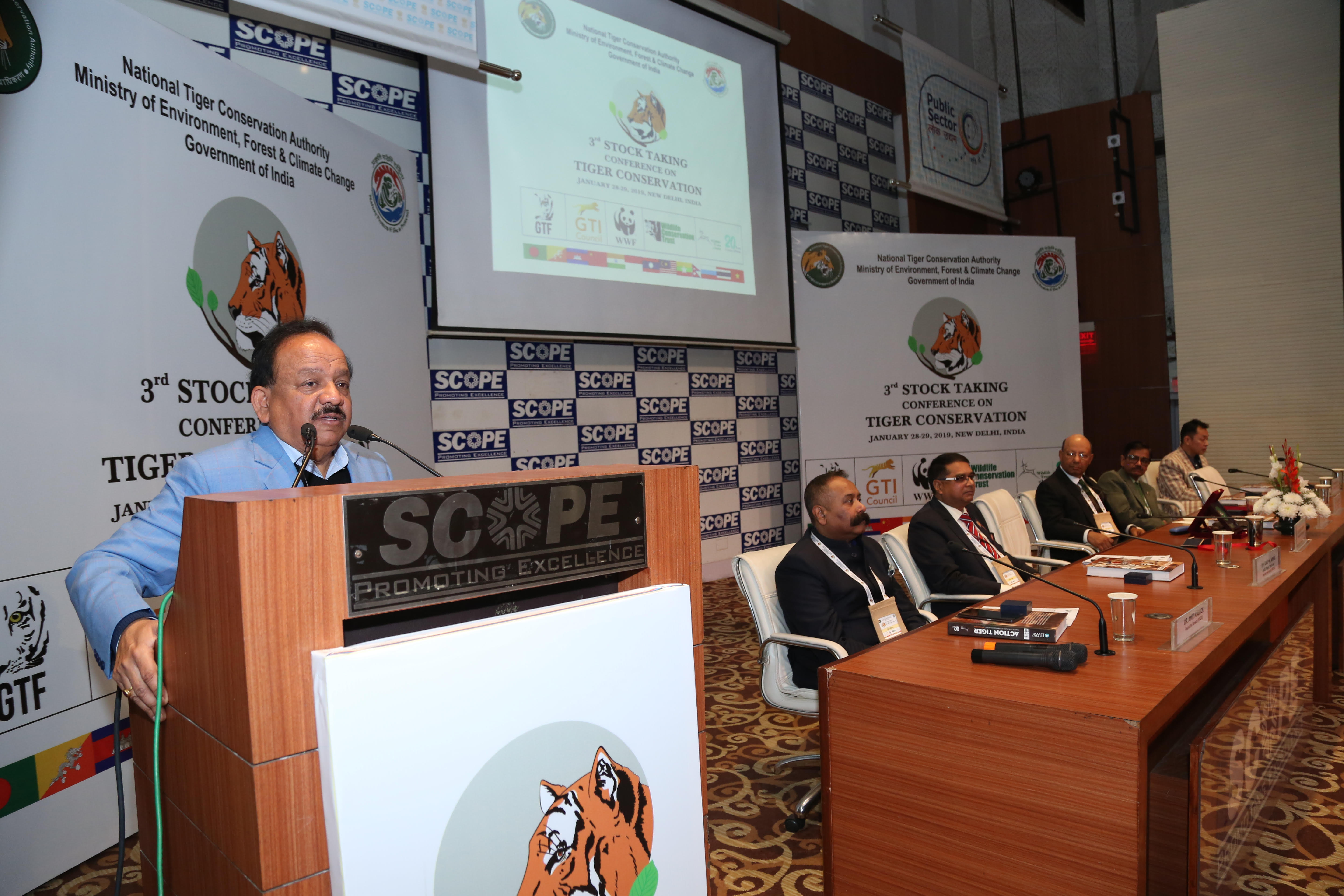 "The first steps have been taken and we are quite hopeful that very soon we will be able to implement those as per the aspirations we have from the initiative", said Dr Rahul Kaul, Vice president & Chief of Conservation, WTI who also co-chaired the session of Bangladesh and Thailand presenting their status on GTRP implementation.